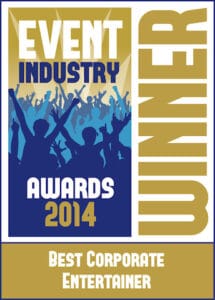 No matter if you are celebrating your wedding, birthday, or corporate event, to kick off the celebrations with "Drink Receptions" always proves a great unique entertainment idea to set the tone for the rest of the Evening.
If you are looking for unique corporate entertainment ideas, we HAVE the tribute acts, corporate bands, cover bands as well as unique entertainers for your Drink Reception – we've got all that's needed to meet your corporate hospitality requirements!
Call Faye, or Suzy on +353-1-201-3660 for advice and a price quote today!
---
(please click on the coloured band names and you will be redirected to their page for more information)
---
1.) Havana Club Trio
– Latin Walkabout Act
Havana Club Trio is a 3 piece band that stem straight from Havana / Cuba performs a steeped Latin mix of classic hits and salsa music.
2.) Spanish Flamenco Guitarist
Immerse yourself in Classic Spanish Flamenco style music for any reception, event, or wedding with this amazing musician. Direct from Spain Juan Jose is a master of perfection with his amazing subtle style and approach to Flamenco guitar.
3.) Celtic Drummers
Celtic Drummers are the perfect way to deliver that magical moment or as a means to create a "WOW" introduction into a room and your Drink Reception.
4.) Funky Buskers
The Funky Buskers are a Supergroup of incredible talent with Profile Artists featuring top musicians from Winmill Lane Studios ho,e of U2 recordings.
5.) Irish Harpists
Our Irish Harpists are two of Ireland's foremost musicians, playing both Classical Concert and Irish Traditional Harp.
Claire O'Donnell
Amy McAllister
The 3-piece covers band is comprised of highly experienced musicians with a powerful exciting sound, guaranteed to put on a great show!
16 strings, 8 dancing feet, and 4 voices with 1 aim: to make classical music wickedly funny and fantastically exhilarating for everyone, young and old.
9.) Perfect Friction
The band's music ranges from high-energy trad sets with a full range of instruments (fiddle, flute, uilleann pipes, concertina, accordion, whistle, bodhran, guitar, piano), to pop and rock songs tastefully arranged with a trad theme.
The classically trained Singing Waiters are, without doubt, Ireland's most exciting and unique entertainment option for any and all occasions and events.